Step 1: Find and open the Secure Folder, tap to the  Gallery , My files or on Emails to open them. (Taking Gallery for eg.)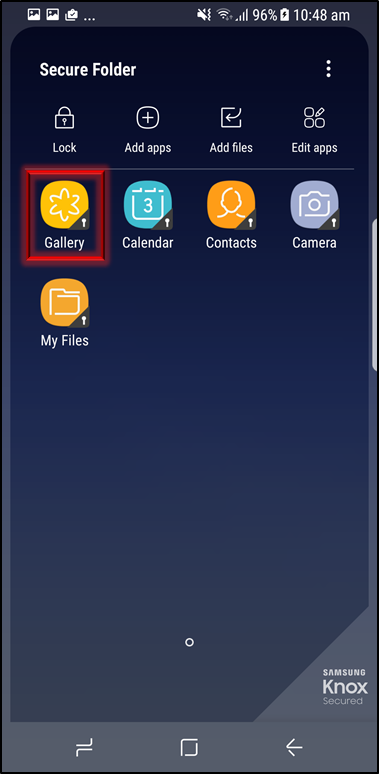 Step 2: After Opening gallery Tap and hold on the file you wish to Move out of Secure Folder.
You can move multiple files at a time by tapping on their tile.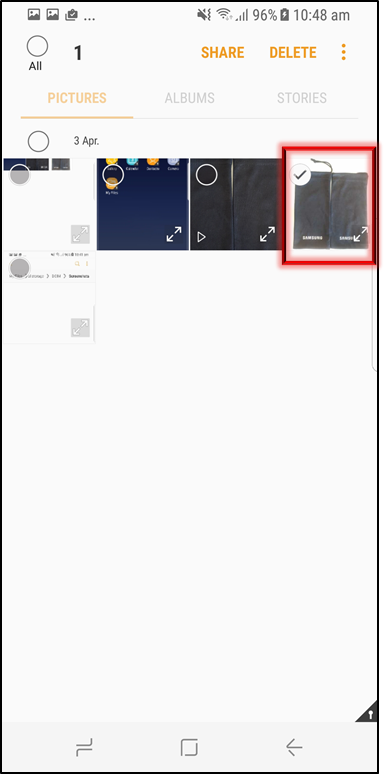 Step 3: Tap the menu button(3 vertical dots) located at the top right and then tap on Move out of secure folder.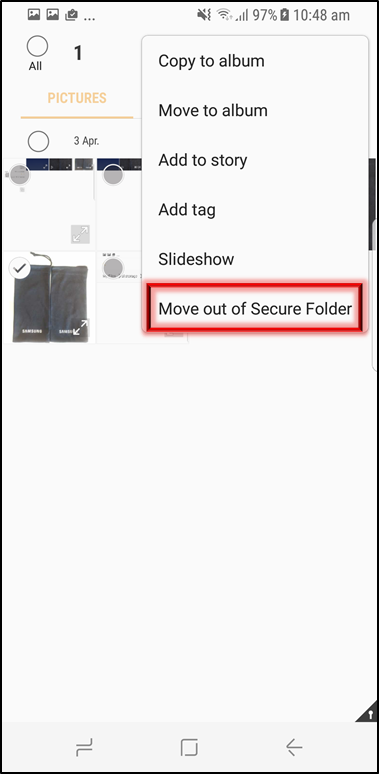 Step 4: Selected files will be moved out of Secure Folder.
They will now appear in your gallery in personal mode.